The public is hereby noticed that the Nevada Rise Academy Governing Body reserves the right to take agenda items out of posted order, with the exception of public hearings, and items may be pulled or removed from the agenda at any time or combined for consideration. A time for public comment is provided at the beginning and at the conclusion of the meeting. The Governing Body Chair reserves the right to call on individuals from the audience or to allow for public comment at any time. Individuals providing testimony should fill out a Visitor Card which will be numbered in order received by the Governing Body Secretary. A time limit (three minutes) will be imposed by the Governing Body Chair on public testimony in order to afford all members of the public who wish to comment an opportunity to do so within the timeframe available to the Governing Body. No Governing Body action may be taken on items raised in public comment unless those items are already on the posted agenda.
Members of the Governing Body may participate in the meeting via telephone conference call. Members of the public are invited to attend. All reasonable efforts will be made for members of the public who are disabled and require special accommodations or assistance at the meeting.
Daniel Bernbach comes to the board with a diverse background including experience in business, education, and entertainment. He is currently Vice President of Entertainment for MGM Resorts International, previously the Executive Director and General Manager of the Park Theater at Monte Carlo. He has always been passionate about education, beginning his education career as a Teach for America corps member with the Clark County School District. His diverse range of skills has allowed him to also serve as a cruise director, conduct professional orchestras, and work with other boards. Daniel holds a Bachelor of Music Education from Indiana University, Master of Curriculum and Instruction from the University of Nevada, Las Vegas, and a Master's in Business Administration from the University of Southern California.
Brian Blakley joins our board with a wealth of legal experience and expertise. He is a litigator with Lewis Roca Rothgerber Christie, one of Nevada's largest and most respected law firms. In addition to handling commercial disputes, Brian has worked on highly-publicized school district cases. Before entering private practice, he served as a law clerk on the United States District Court for the District of Nevada. He regularly volunteers his time to work on pro bono matters assigned by the Legal Aid Center of Southern Nevada. He is also a member of the firm's Unmanned Aircraft Systems Industry Team—a multidisciplinary team of attorneys who advise clients on issues concerning the use of drones. Brian holds a Juris Doctor from the J. Reuben Clark Law School at Brigham Young University.
Nicole Calix Coy has a wealth of experiences in various capacities. Currently, Nicole is the Sr. Human Resources Generalist at Geotab. She has recently worked as Director of Human Resources for the Ark Las Vegas Restaurant Corporation, in the nonprofit sector at The ShadeTee, and the government sector with the Housing Authority for the City of North Las Vegas. In her roles, she has gained broad experience and collaboration with senior management staff in strategic planning and budget organization. Nicole is also a proud parent of students spanning the kindergarten through college spectrum. A lifelong learner herself, Nicole has earned a Bachelor of Science in Psychology from Rockford College, a Master of Arts in Educational Counseling from the University of Phoenix, and currently working on a Juris Doctorate.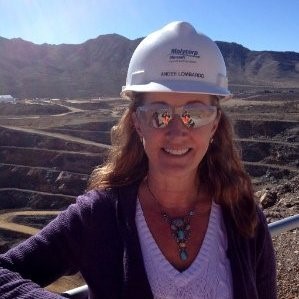 Andrea Lombardo brings to the board a wealth of experience in human resources and community service. She currently works for MP Materials, previously serving as the Director of Human Resources for Brooklyn Bowl, overseeing all human resource functions and compliance for a live music, bowling, nightlife, and gourmet dining venue on the Las Vegas Strip. She also serves as Vice President of Human Resources at Friedmutter Group, a renowned architecture, interior design and branding studio. Andrea has a passion to improve our community, and she spends significant amounts of her spare time volunteering for animal welfare and rights and is an active member and Philanthropy Chairman of Alpha Delta Gamma National Fraternity - Las Vegas Alumnae Group. Andrea holds a B.A. in Psychology from the University of Akron and is SPHR and SHRM-SPC certified.
Catherine Sourk is an accomplished operations and financial executive with proven technical and management skills in the in a variety of industries. Bringing a wealth of knowledge from a variety of industries, she is currently an accounting consultant, and has previously served as Director of Finance for Wolf Gang Puck Companies. She has also been the CFO for the Public Education Foundation, law firms, and construction/real estate companies. She is actively involved in the Las Vegas community, having served on the board of the local YMCA and ALS organizations. Catherine received her BSBA in Business Administration from the University of Nevada, Las Vegas.
Ilya Rockwell has worked in a variety of fields and provides an international perspective to our board. He is currently the Founder and CEO at Reine Entertainment and CFO at NReal Media Strategies. He was previously a financial advisor for Merrill Lynch Wealth Management. While finances are his passion, he has also studied law, managed private businesses, worked in the corporate arena, the automobile industry, technology and investment fields, and even martial arts. He splits his free time between his family and volunteering for numerous organizations, including Sin City Opera, Kiwanis Club, and Make-Wish Foundation. Ilya holds a Bachelor's Degree from the Institute of Business Law and Politics.
Steven "JT" Washington brings a passion to impact his community as a proud native of the area. JT is currently an Associate Attorney for Murchison & Cumming, LLP having previously served as a law clerk for the Eighth Judicial District Court. JT has worked as a student attorney for Juvenile Justice. He has also worked within the office of a United States Senator, the Las Vegas Clark County Library District, and has experience working with youth, volunteering his time and energy as an Englestad Scholar at Andre Agassi College Preparatory Academy. He is a recipient of many honors, including the Western Region National Black Law Students Association "Brother in Service Award." JT holds a Bachelor of Arts in Political Science and a Juris Doctor from the University of Nevada, Las Vegas.